Presets from the Golden Age of Samplers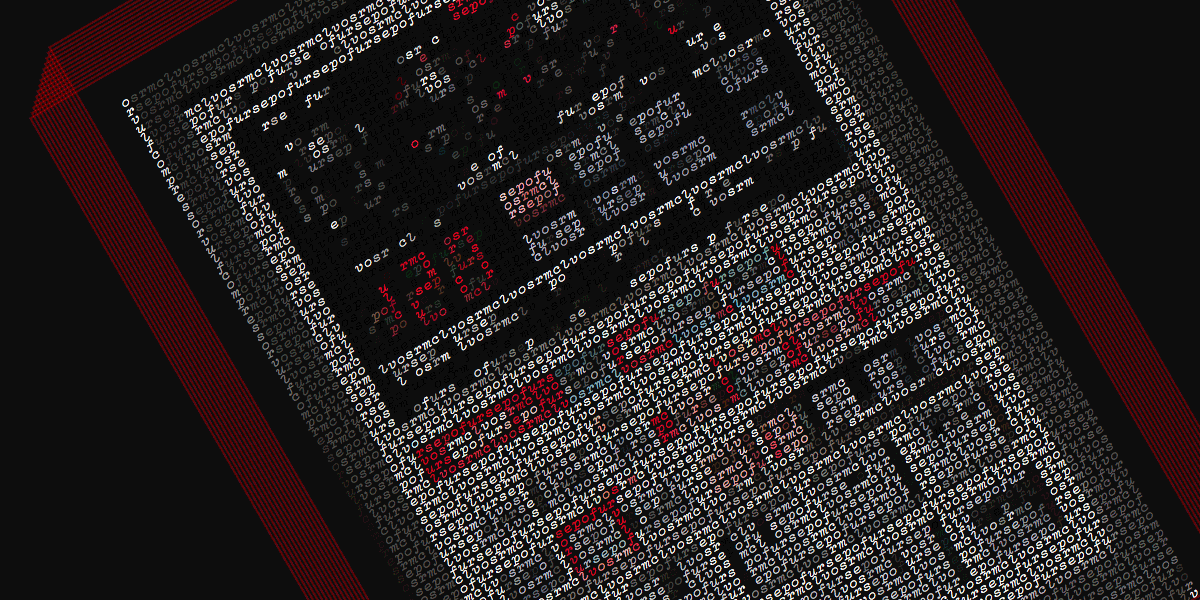 ☜
Tiago Frúgoli is a beatmaker living in São Paulo, Brazil, and an expert user of Goodhertz plugins. Recently we asked him to translate our plugins into Brazilian Portuguese, and we'll be releasing those translations in our next big release, along with some new Vulf Compressor presets of Tiago's own creation, as discussed in this post below.
My sessions have been filled with Goodhertz plugins for a while now. When Rob invited me to work on translating the Goodhertz interfaces to Portuguese, not only did I love the idea, I thought I might also take the opportunity to finish up a couple of presets I was working on (initially for myself) and share those with him. It's an honor to have them added as official presets on a plugin that I use so much.
My Technique
On the last couple of projects I worked on (including Casa, my debut album, soon to be released on Fresh Selects), I created a Vulf Comp master bus preset for the whole album, then made minor adjustments on individual tracks. This had the desired effect of making it sound like all the tracks had been processed through the same piece of equipment, which gave the albums a more cohesive sound.
A lot of what I do as a music producer comes from my experience as a beatmaker, even if I'm working on a project that's being recorded live. From Dabrye to Daft Punk, most sample-based music producers will agree: sampling is all about finding and creating textures. Firstly, there's a specific texture that comes from the instruments and recording gear used on the original record. Then, there's the physical media, either vinyl or tape, with its specific tonal balance and noise artifacts. Finally (and here's where it gets interesting), there's the sampler.
From the late 80's to the early 2000's, the machine you chose had a huge impact on what your track would sound like. So much so, in fact, that when more transparent samplers became available and computers could work as samplers themselves, older machines started being sought out just for their sound (rather than their sampling capabilities). Sometimes, producers would keep them just for adding unique coloration to samples, and then would bounce those samples back to whatever equipment they were working on. As is often the case, certain textures become most desirable once they can be easily avoided.
My Presets
Back to the Vulf Compressor, a plugin initially inspired by the Vinyl Sim effect from the Boss SP-303, which was one of the last samplers to have it's own distinctive "flavor" before the age of clean digital, when transparency took over. One of the things I like about Vulf Comp is that while it can sound like the 303, it's also flexible enough to sound really different if you tweak the compression and lofi settings. Here are three Vulf Comp presets I came up with, inspired by iconic samplers and beatmakers.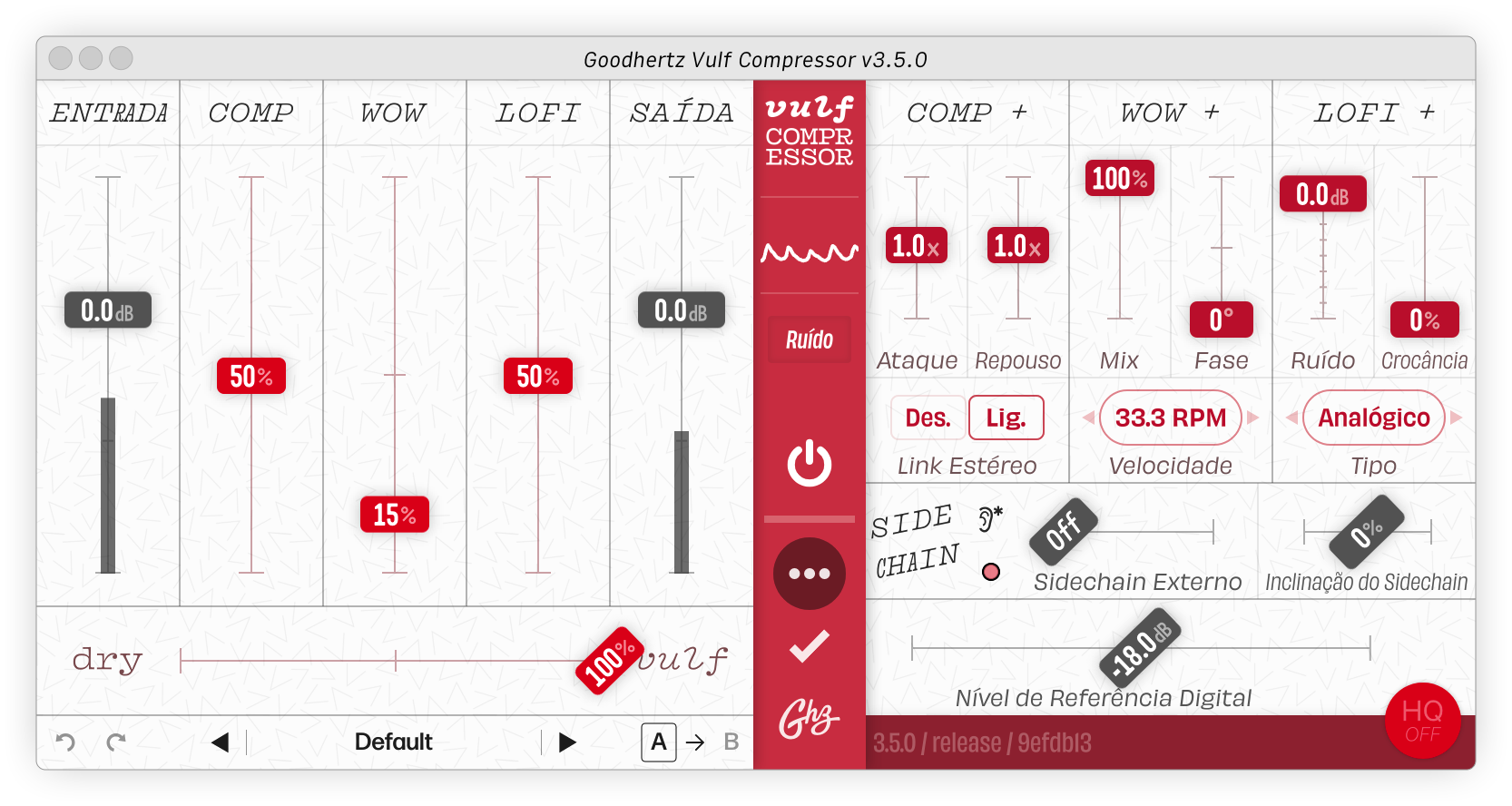 A preset inspired by: Pete Rock
Introduced in 1987, the E-mu SP-1200 is known for its gritty sound.1 The combination of its low resolution digital sampling and analog filters make it a go-to sampler for coloring drums.2
Let's put some character into this beat. Before, bypassed, and after, with 1200 Crunch.
A preset inspired by: Premier
Roger Linn's MPC60 has a warmer sound.3 With sampling time being a real limitation on these older machines, it became common practice to pitch samples down, while sometimes sampling them at a higher speed. This expanded the maximum sample time, and pushed samples deeper into lofi territory.4
Here is the same beat on a dusty MPC, as reimagined with the Vulf Compressor. Before, bypassed, and after: 16 Pads Pitch Down
A preset inspired by: Madlib
Bringing the Vulf Compressor back to where it started, this one is all about punchy drums5 and compression pumping.6
Before, bypassed, and after: O.G. 303 VS (please adjust WOW level to your own taste).
---
If you're going for a J Dilla beat tape sound,7 try running one of Vulf Compressor's sampler presets into Wow Control with cassette settings, for something like: Tape Deck
Try it out. Put it on your master bus. Get creative. Try different samplers on individual instruments. Create your own sampler preset based on these. Find your own signature texture.