Loudness, the Next Goodhertz Plugin
We're happy to announce that the next Goodhertz plugin is: Loudness. It's the (free!) Goodhertz plugin for making things louder — and quieter — with confidence & ease.
Want to be beta tester? Sign up here.
Want to see the interface? ?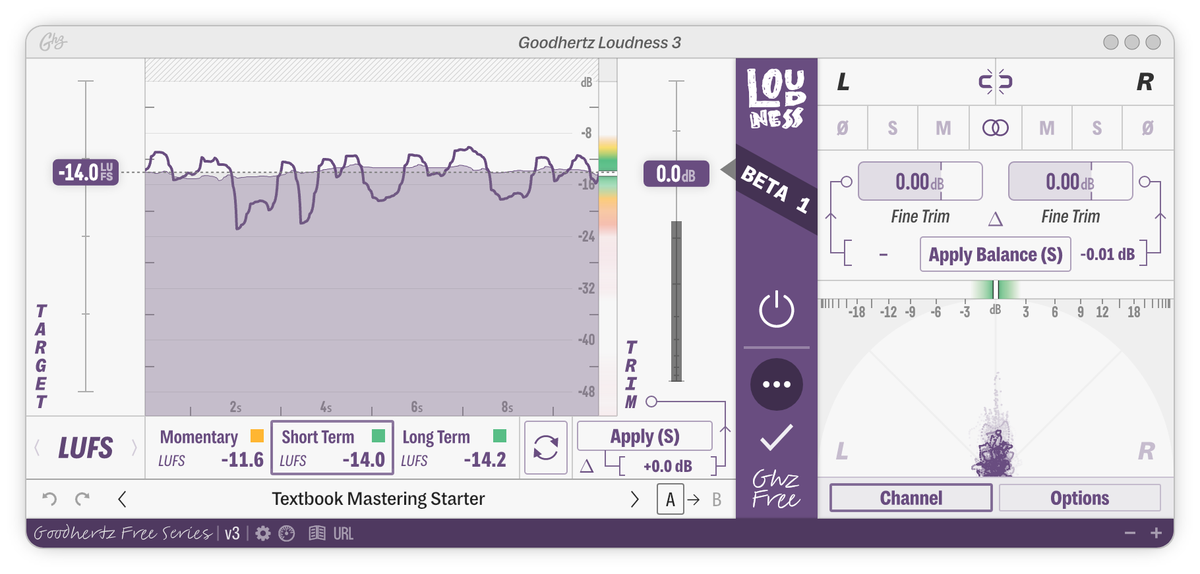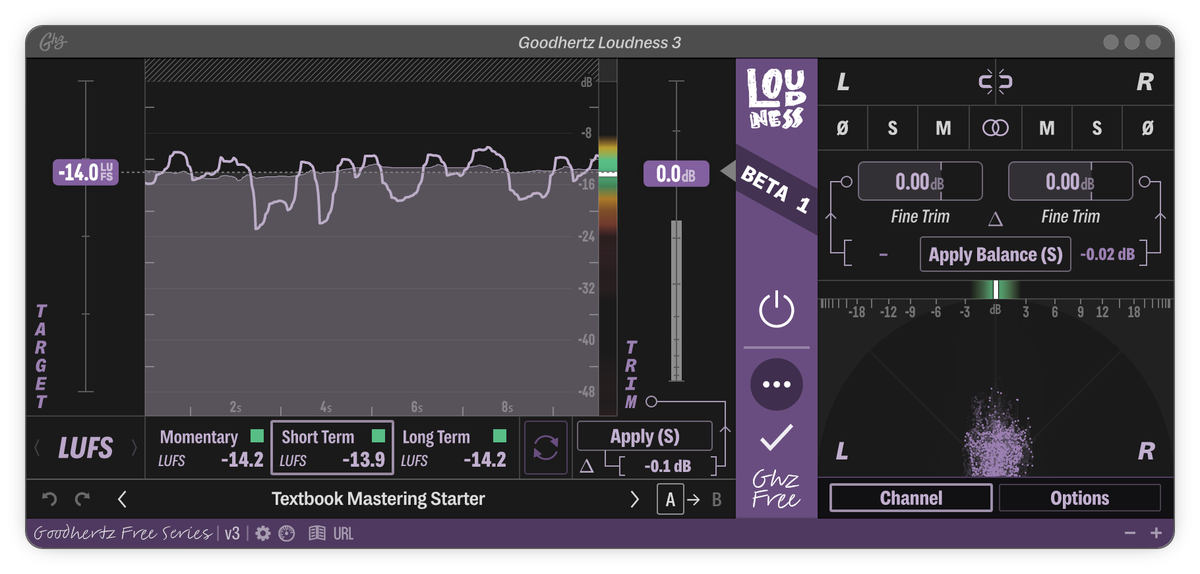 If you were following Goodhertz way back in 2016, you may have vague memories of a free plugin called Trim, a Mac-only plugin meant for — as we put it then — "intelligent LUFS metering." To jog your memory, here's a screenshot: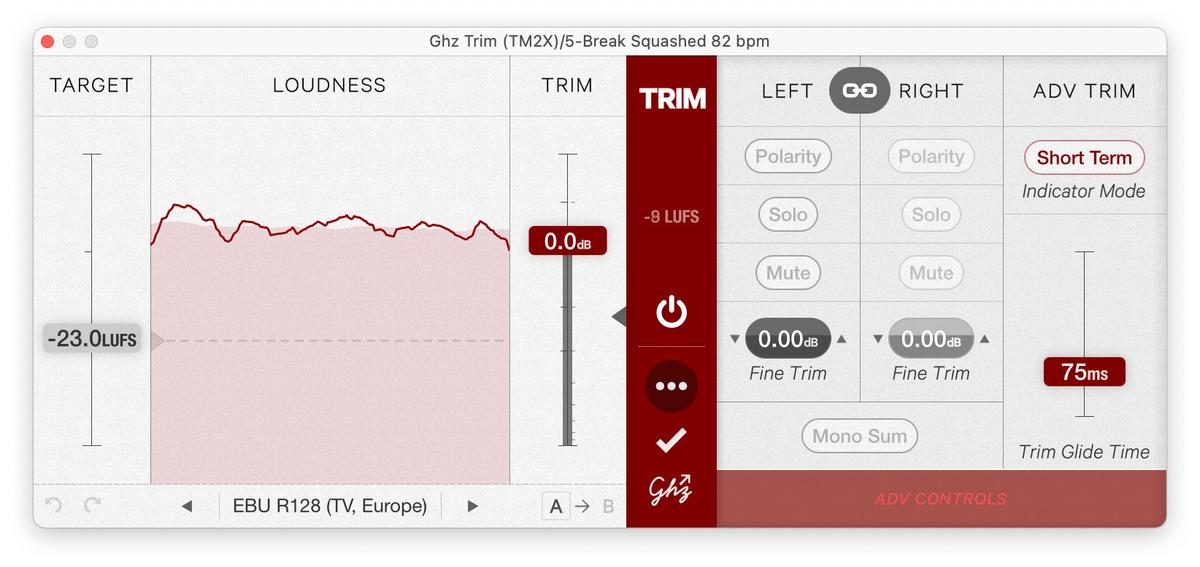 A few weeks after Trim's initial beta release, we decided to pause the launch. As we noted in an email at the time:
"Trim" will not be included in the initial 2.0 release. We're adding some new features and will do another round of beta testing once it's ready.
Well, 7 years later, we're proud to announce that the big day is here: it's time for the second round of beta testing! And true to our word, we did add "some new features" — in fact, we added a ton of new features, and we also changed the name.
You might also notice it looks a lot different, and not just in terms of features. Back when Trim (aka Loudness) was first introduced, a lot about our plugins was different. Not only were they Mac-only, they were also much more minimal design-wise. Well, they're still pretty minimal, but back then they were really minimal. And our kit of tools for making plugins was a lot smaller. On the advanced page, for instance, in 2016 Trim the Polarity, Solo, and Mute buttons all get a ton of space, which is very straightforward, but also very space inefficient. So in 2023 Loudness, we packaged all that up with some abbreviations (ø, S, & M), meaning we could fit in a lot more functionality in even less space. (And if you ever get confused, just hold your mouse over the controls and a little popup will show up to show you the full name of the control. Or you can right-click the control and see the full name in the popup menu as well.)
Anyway, we're very excited about this one, and we hope you are too.