Version 3.3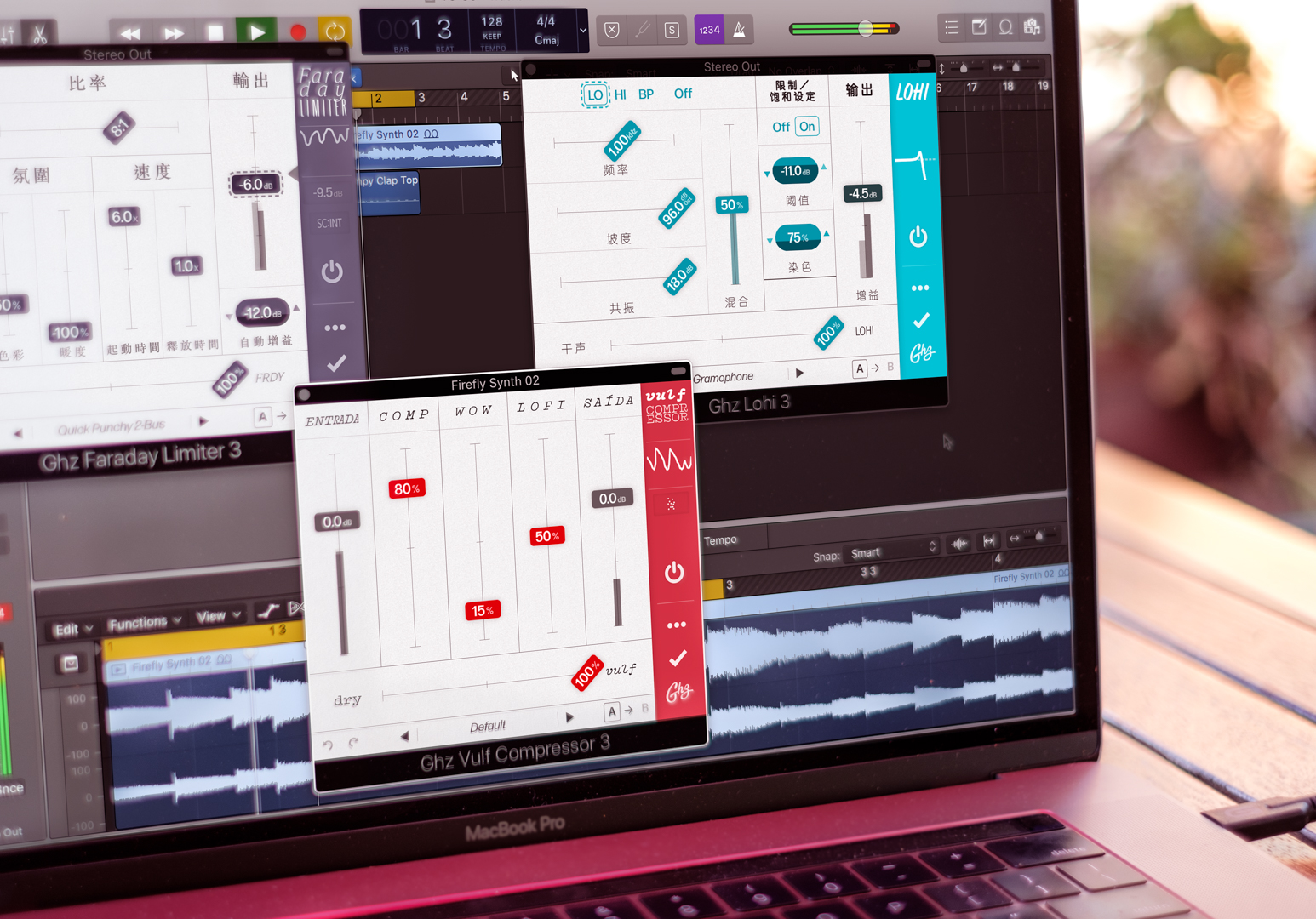 All of us at Goodhertz are happy to announce the release of version 3.3! We've been hard at work improving the existing plugins AND getting ready for some new plugins soon.
---
Version 3.3 is a FREE update, which you can download now at https://www.goodhertz.co/downloads
Vulf Compressor Sidechain: It Gets Funkier
After many customer requests, we've finally added sidechaining to Vulf Compressor!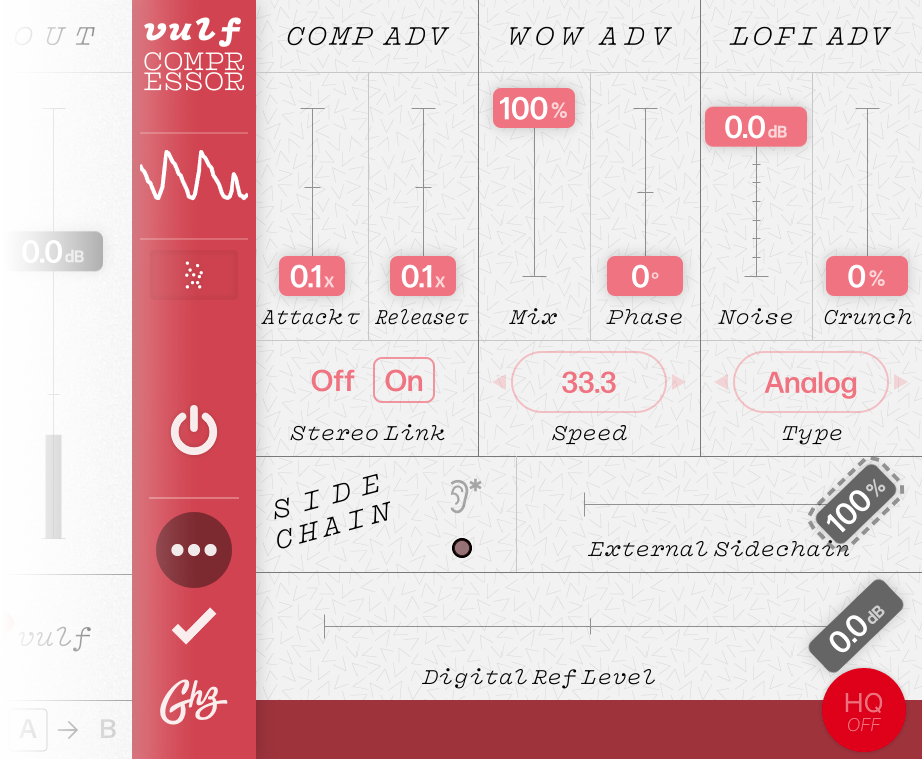 Not just any sidechain, the new External Sidechain control allows you to blend both internal and external sidechain sources, opening up whole worlds of sidechaining options. Leave it at 0% for the classic Vulf Compressor sound, set it to 100% for a traditional sidechaining compression setup, or try something in between for more precise control of the gain reduction.
Super Speedy Optimizations
At Goodhertz, we set a high priority on making sure all of our plugins are as fast and light as possible, and we're constantly working to improve performance. In v3.3, we've improved the CPU usage of all the plugins, and for some Goodhertz plugins you should be able to run as many as 2x more instances when compared to v3.2.
For reference, we've put together a chart of how many instances of each plugin we were able to run on a middle-of-the-road 2015 MacBook Pro. As you can see from the table, v3.3 is very speedy. ?
| Plugin | # of Stereo Instances |
| --- | --- |
| CanOpener Studio | 500+ |
| Vulf Compressor | 210 |
| Tone Control | 465 |
| Trem Control | 480 |
| Lossy | 135 |
| Lohi | 210 |
| Faraday Limiter | 210 |
| Panpot | 500+ |
| Good Dither | 435 |
| Midside | 330 |
| Tiltshift | 315 |
| Midside Matrix | 500+ |
| Wow Control | 165 |
New Presets
The v3.3 release includes new presets for Vulf Compressor and Faraday Limiter. Tiago Frúgoli contributed 3 fantastic presets to Vulf Compressor, inspired by iconic samplers and beatmakers. Read more here.
Faraday Limiter has a new section focused on mastering presets. Created by Devin Kerr, these presets are based on settings he used mastering tracks by Vulfpeck and Theo Katzman.
More Supported Languages
v3.3 adds support for Portuguese, as well as beta support for Chinese (Simplified), and Chinese (Traditional)!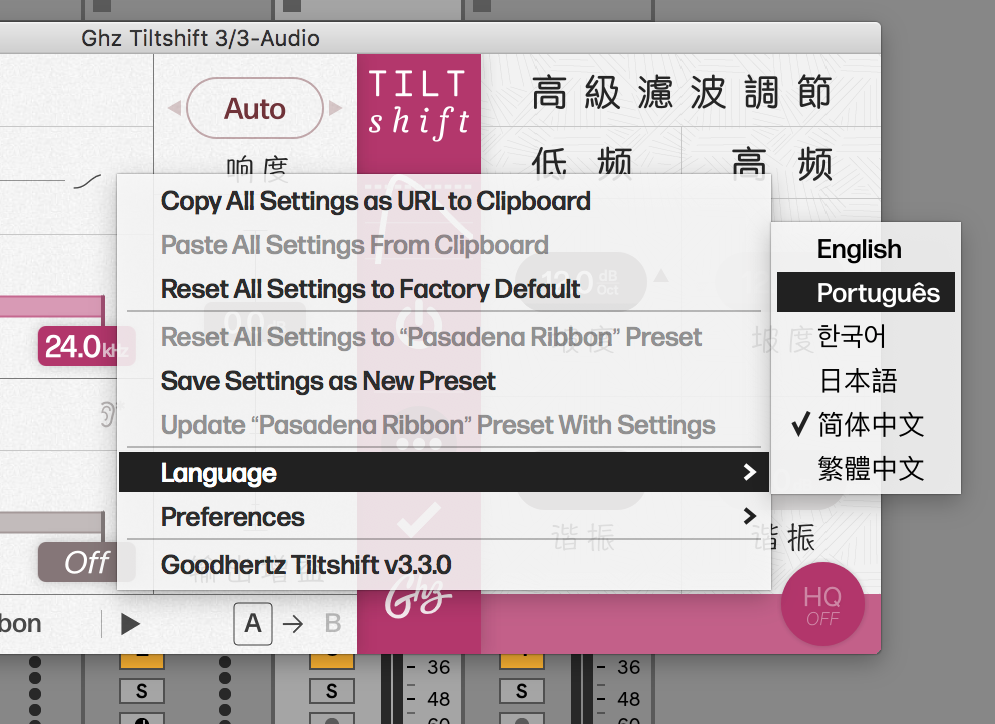 Thanks to the work of our fantastic translators, TaeHo Park and Tiago Frúgoli, we are excited to release these language expansions. But we aren't planning on stopping there! If you're a Goodhertz fan and you want to see the plugins in your first language, let us know at support@goodhertz.com!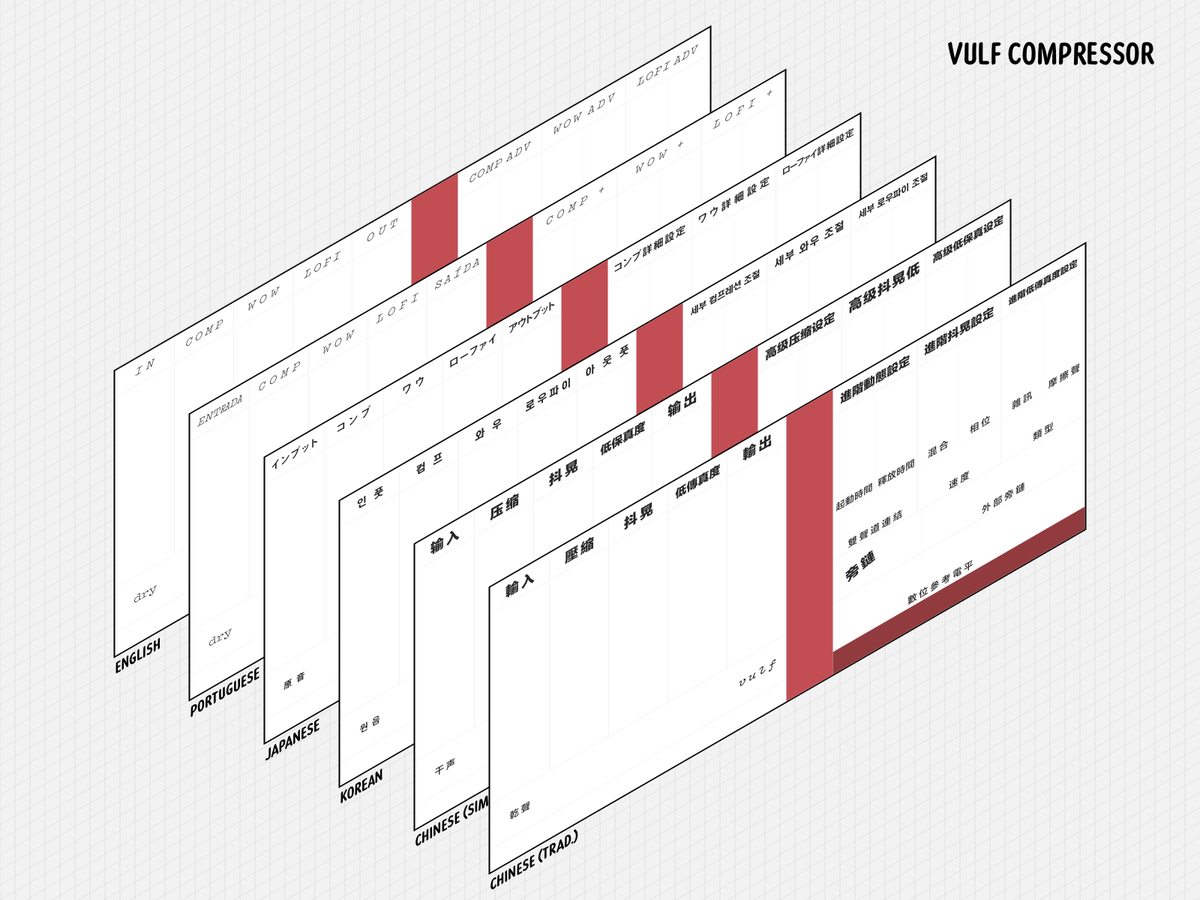 Categories