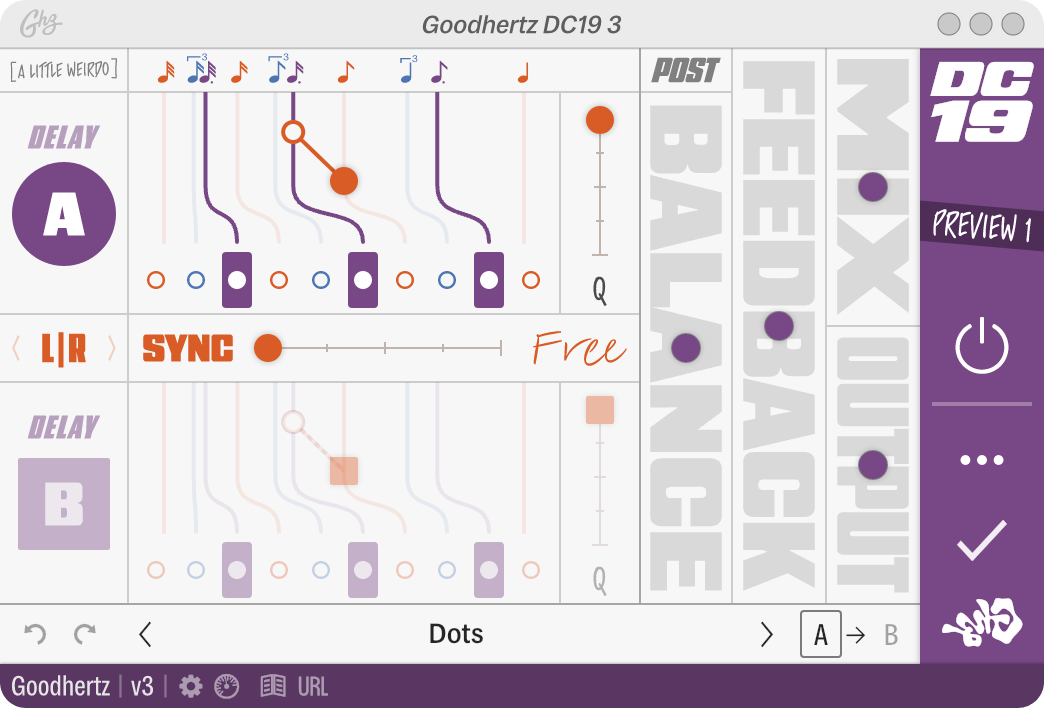 First Beta coming Spring 2024
Presale has started! No download is yet available, but if you purchase now, you'll get access to the closed beta program when it starts.
A delay in motion — that's a beautiful thing. DC19 is a playable delay, an experimental plugin built with hardware controllers in mind.
Put another way: where a standard delay gives you a button, DC19 gives you a slider.
Though still early in its development, we wanted to make DC19 available for presale to gauge interest in the concept. Think of a purchase today as an investment in the future of this experimental plugin.
Is this the be-all-end-all of delays? Absolutely not. It's a little weirdo.
Read more about the backstory here.
Some quick FAQs
Why would I purchase DC19 now?
You'll get the lowest price possible
You'll get access to the beta program when it starts
You'll get a chance to help shape the final product during the beta testing phase
When will the first beta be available to DC19 owners?
We're hoping to have a Beta 1 available in the spring of 2024.