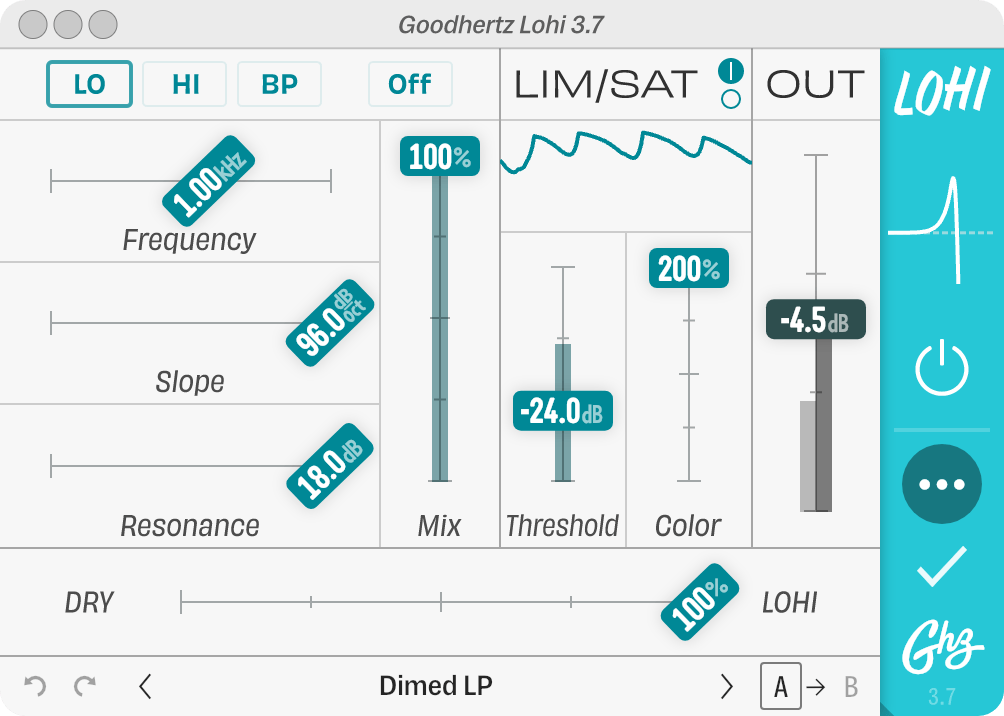 Filter sweeps: lo, hi, & anywhere in between
Aloha, Lohi — before and after.
Lohi is a filter plugin specifically designed for sweeps & realtime control.
Some examples of features being controlled in realtime:
Prominent Lohi at the top (and throughout) on the drums in Ginger Root's "B4":
Getting to know Lohi
Whether you're a music producer, DJ, sound designer, or mix engineer, you probably have a need for a simple filter that doesn't get upset when you automate it or change it in realtime.
Although many filtering plugins exist, we've always struggled to find one that was easy to use and did what we wanted: sweepable frequency, variable slope, & independently controlled resonance. So we built those things into Lohi, and we included a killer analog-modeled limiter/saturator for some character and a mix knob for the filter section. Automate any parameter you like: filter type, saturation, mix — they're all meant to be happily controlled without artifacts, clicks, or pops.