The Category is: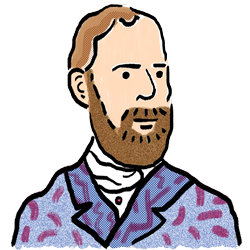 #histories
Posts
#video

The True Story of Megaverb

The making of our latest video

May 2, 2019

Read more...

#article

A Brief History of Vulf Compressor (Podcast)

How the Vulf Compressor came to be

May 19, 2015

Here at Goodhertz, we love sounds and we love stories, so we thought: we should make a podcast. And what better story to pilot the podcast than the story of how Vulf Compressor — our quixotic dynamics plugin — came to be.

So we called up Jack Stratton (of Vulf & Vulfpeck), and asked him to tell the story of how he — with the help of Goodhertz' Devin Kerr — turned his search for a sound into a powerful, one-of-a-kind plugin; how Goodhertz turned Jack's notion into a now-on-sale.

Continue reading...

#article

Vinyl Sim

Vulf Compressor — inspired by a true story

April 18, 2015

If only we knew who programmed the DSP on the Roland SP-303. One day we'll find out. One day we'll meet them, shake their hands, and conduct a brief interview. Some questions we have in mind:

Continue reading...